Heat Sink & Diffuser for LED Module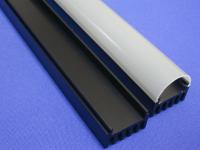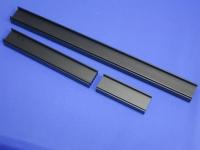 Product ID: AL2015 Series / DF Series
* In order to keep high power LED in lower temperature, MCPCB requires additional heat sink to dispatch heat from LEDs to air.
* The lower temperature of high power LED is, the longer life span of high power LED could be.
* Caution : the temperature of MCPCB must be lower than 70 deg. C while operating.
See more complete detail
Black anodized AL Heat sink & Diffuser

Part No.

Dimension

Corresponded Diffuser

AL2015-B500

500mm(L)x26mm(W)x15.5mm(T)

DF-500

AL2015-B300

300mm(L)x26mm(W)x15.5mm(T)

DF-300

AL2015-B150

150mm(L)x26mm(W)x15.5mm(T)

DF-150